Our fleet
Modern fleet of 100 vehicles Scania brand with an average age of 2 years.
Quality control
All our vehicles are equipped with thermographs to perform a temperature control and ensure the cold chain.
Environment
We have achieved important distinguishing related to the environment
Commitment to the environment
ECOSTARS certification. Transportes Robles receives European environmental certification "ECOSTARS" with the highest score, 5 star. Adherence to the program of the Generalitat of Catalonia "Voluntary Agreements".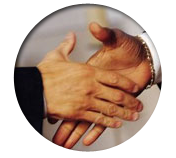 Services to note
from distribution and logistics platform type vehicle for every occasion
Why Robles?
A.T. Robles, S.A. has always been characterized by a rapid responsiveness to the needs of its clients.
Company with 50 years experience in road transport
admin
Transport Robles receives part of Lleida City Council recognition as a charitable company in 2015 through its social action project with the Food Bank of Lleida.
admin
Transport Robles program adheres to voluntary agreements where the Government is committed to reducing CO2 emissions in its business.
admin
Transportes Robles receives European environmental certification "ECOSTARS" with the highest score, 5 Stars. Thus, we became the first company to achieve this certification Catalunya and one of the first in Spain to do so with […]